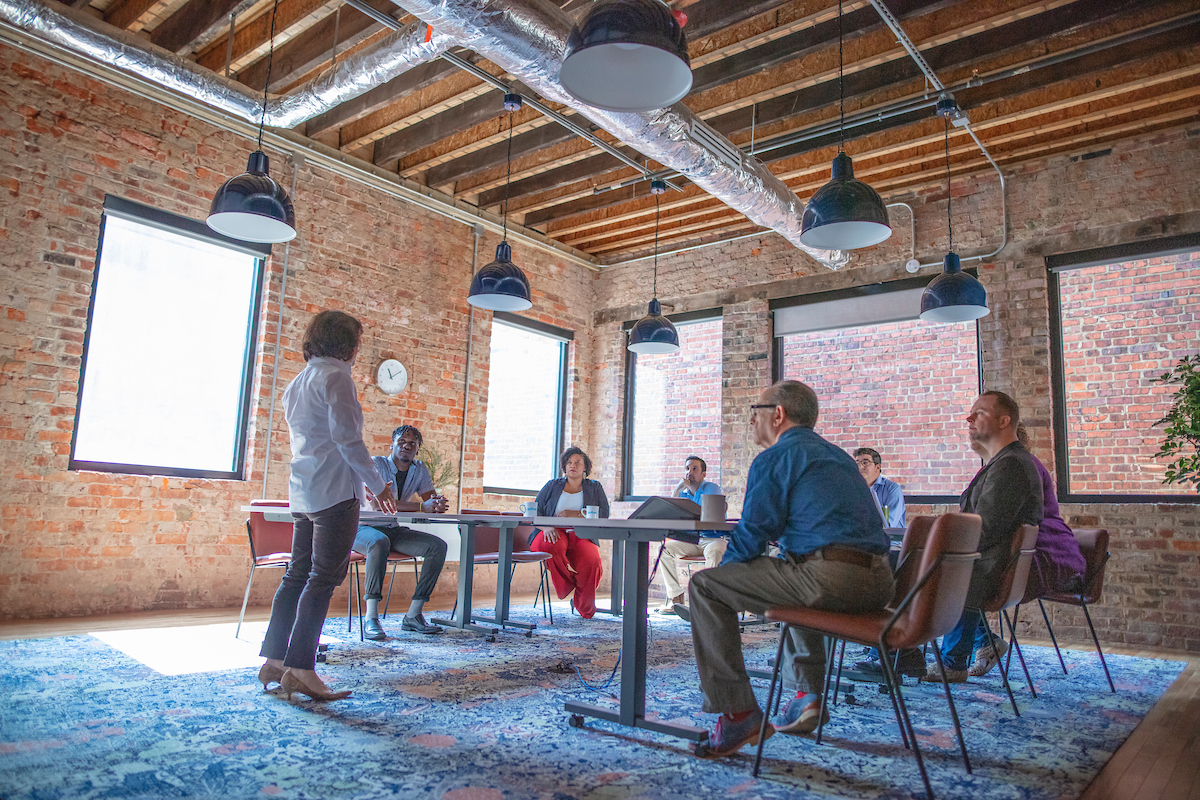 If you think through all the places you have worked, you will likely notice that they all have one thing in common: They are all very different. From company culture to physical location and in-office perks, there can be tremendous variability in working conditions, including the size and type of office space the business requires.
In our experience, we find that the following questions help to identify the type of workspace and size needed by new companies:
Do you plan to scale during the duration of your desired lease term? If so, what is your projected headcount?
How many, if any, of your staff members will need private offices?
Do your employees frequently hold meetings? What is the typical meeting size?
Will you need a full kitchen?
How much common space will you need for breaks, meals, or lounging?
Will you need any other types of spaces, such as reception areas, storage space, etc.?