Recently, the best workspaces have become a mixture of different settings and work schedules, but how is company culture affected? It can be tough for business owners and employees to adapt to this model. Read more to find out tips on how to nurture the cultural aspect of your business in coworking spaces.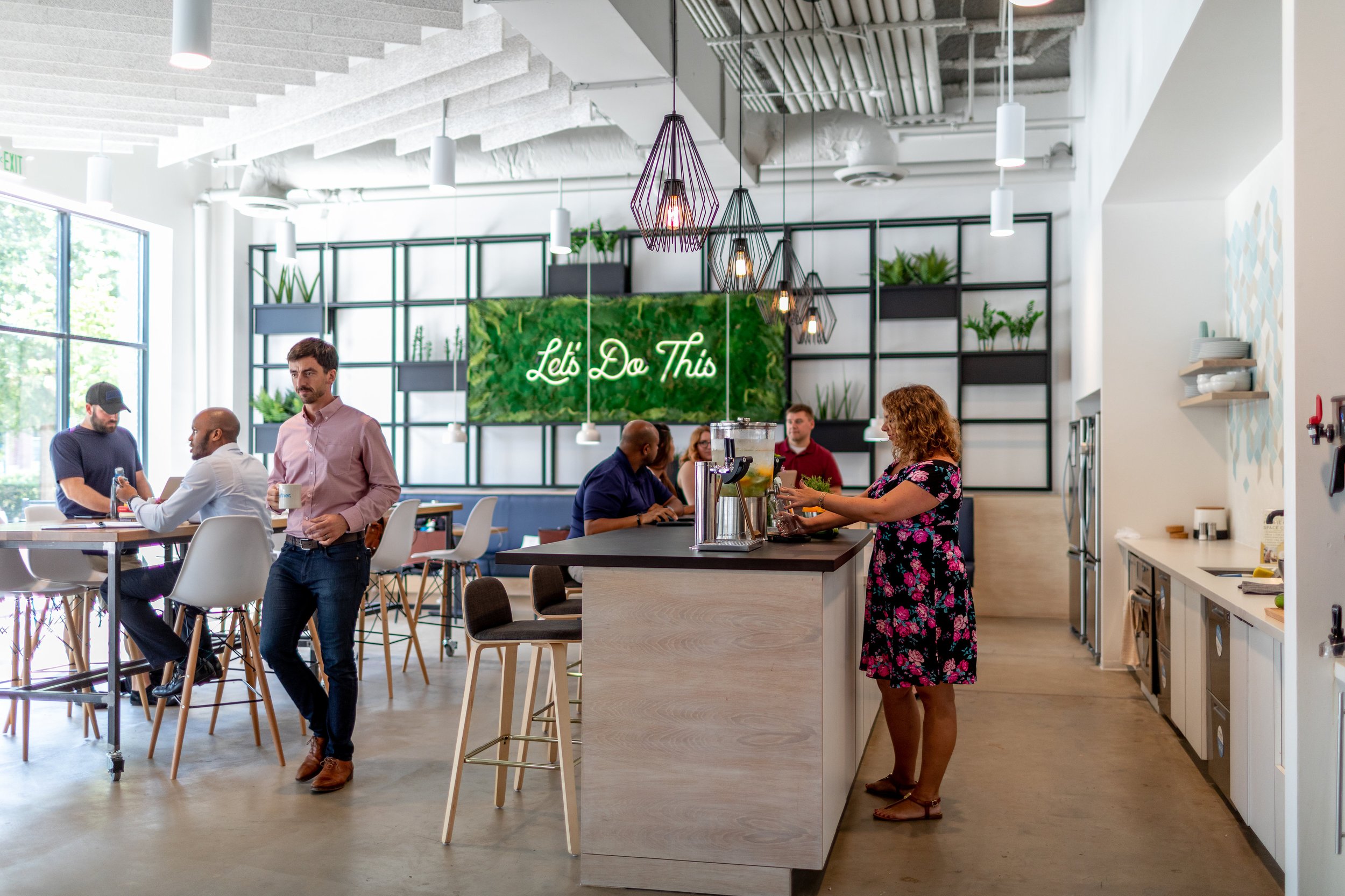 1.Promote workplace flexibility
Just as the idea of hybrid workspaces has taken popularity for many professionals–so has flexibility. The concept that every team member needs to be in the same office at the same time is no longer necessary with today's technology. This newfound flexibility gives teams the freedom to choose where they want to work and how they want to structure their schedule.
Gather coworking spaces help foster culture by providing shared and private offices with 24/7 access tailored to accommodate a wide variety of preferences. Flexibility is an important aspect when it comes to maintaining a desirable culture–especially in the best coworking spaces. Let your team choose the space that works best for their productivity and witness culture flourish.

2. Empower your team to work-life balance
As previously mentioned, flexibility plays a crucial role in maintaining culture. Another piece to the puzzle is cultivating the value of work-life balance. Empowering your team in life outside of work is just as important as inside. Many people have families, hobbies, and ambitions that they're very passionate about. Creating this balance will not only give rise to happier teams, but it also bolsters team productivity.
An important component of this balance is setting realistic goals. With freedom comes responsibility and when it comes to work-life balance, responsibility is key. Establishing this value upfront is a sure way of creating a healthy culture that truly nurtures the needs of the team.
3. Instill your company's core values
One of the best ways to enhance culture in a hybrid space is to create, teach, and embody your core values. Make sure each member understands the significance of values and adopts them in order to maintain a consistent, confident culture. Educating on these values and getting your team to adopt them is a tried and true way to materialize a great culture–whether it be through working remotely or from one of the best coworking spaces.
4. Put the right people in the right positions
Putting the right people in the right seats will not only help you meet your goals faster, but will also set you on track towards your vision. Every person has unique talents and abilities suited for different areas. Tapping into these skills and expanding them helps shape culture. Teams become happier and more efficient, and as a result get more satisfaction from their roles.
Gather helps by making sure every individual has the amenities and space they need to perform at their best.
Getting started in the right coworking space
If these tips resonate with you, check out Gather coworking spaces in Richmond, VA and Hampton Roads, VA. We're excited to help you create a company culture that motivates your team. Book your tour today to get started.
Let's do this!