Shared office spaces are known for their flexibility, amenities, and lower overall costs. To many, shared office and coworking spaces are an appealing option. Today, we'll dig deeper into the advantages and help you understand why coworking and shared office spaces may be the right move for you or your business!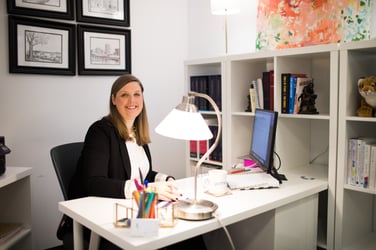 Location reciprocity
Many of the best coworking and shared office spaces allow their members to use multiple office locations, something called location reciprocity. When you sign a lease at a commercial office, the ability to choose where you work from is restricted and mostly limited to one office location–not to mention those lengthy lease terms!

At Gather, we empower our members to utilize any of our seven Virginia locations. We have four locations in Richmond and three locations in Hampton Roads. With the advantage of reciprocity, you're able to work from any of the locations that best fit your needs on any given day–whether you have a client meeting, are running errands, or meeting a team member on the other side of town. You're not constrained to just one location!

Lower costs and flexibility
One of the main advantages of shared office space is greater cost-efficiency. With shared office facilities, internet, printers, and the help of the coworking staff, businesses often see reduced costs compared to those of a traditional office space.
Further lowering costs, furniture and amenities are included in memberships–often coming with everything you need to get working! We understand the demands of a growing business, like the need for more office space and increased amenities as your team grows. Shared office space allows businesses to make agile decisions on their overhead as their team grows and expands.
Privacy
Between private offices, on-demand conference rooms, dedicated desks, private phone booths, and coworking space, there's an option to suit any degree of privacy you need!
Amenities
Great amenities are more than just icing on the cake! They can make all the difference when choosing the right office space. Freshly ground local coffee, reliable Wi-Fi, efficient printing, and a helpful staff are all essential things we offer to members.
There are more amenities at our locations to consider! These include outdoor space, podcast booths, beer and cold brew on tap, community events, and more! We want you to get the most out of your membership.
Let's get you working
If you're ready to make the move into a shared office space, or are in the planning stages, contact our community managers to set up a tour of one of our locations. And don't forget, when you become a member at Gather, you're able to use all seven locations–as well as the local coffee, podcast booths, and other amenities.
Let's get you working!