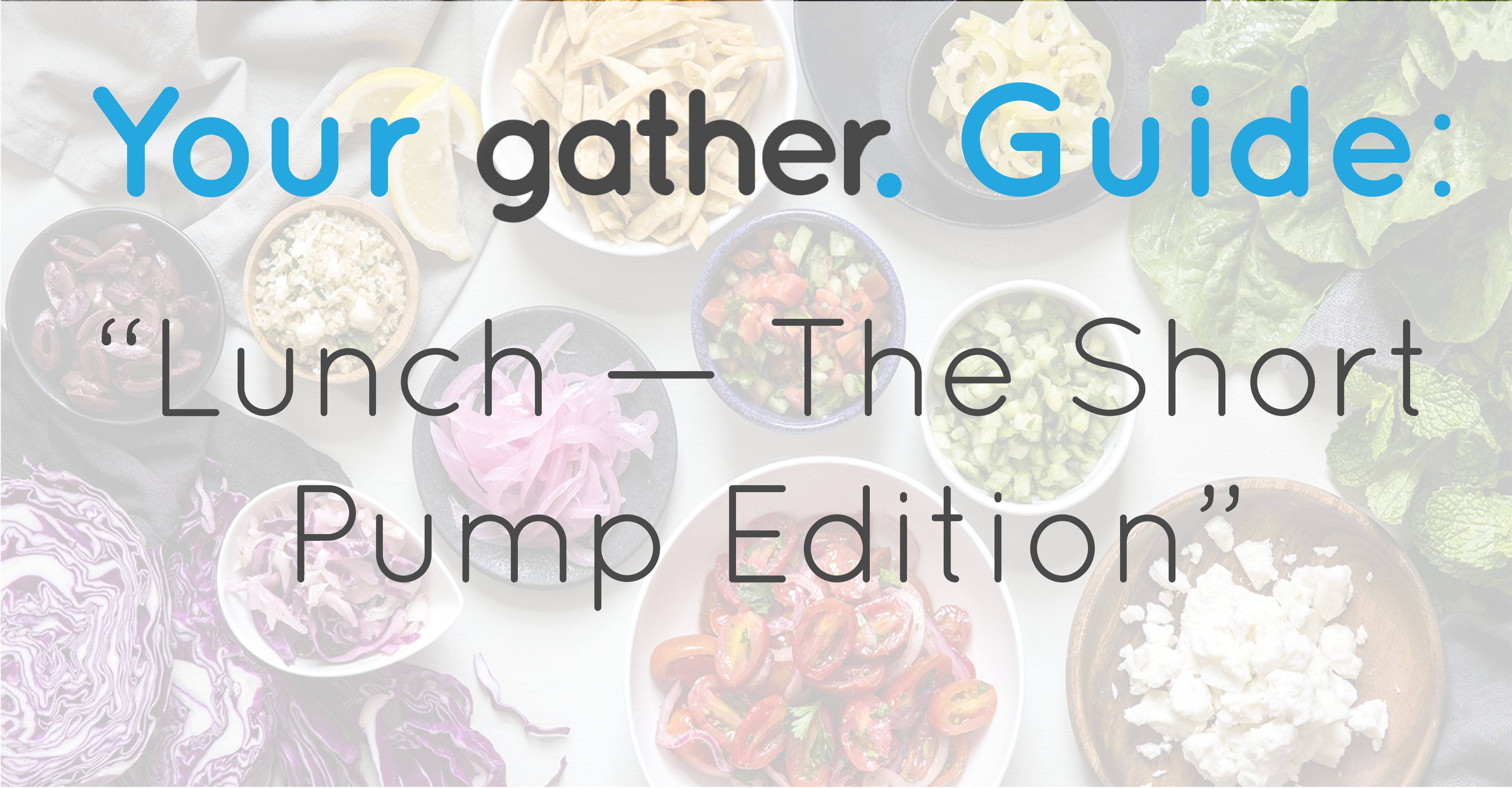 We've done our research, we've asked the questions, you've answered the polls and the results are IN!
You're working at Gather Short Pump and are dying for some lunch but don't know where to go? Well now you have 5 incredible, peer-reviewed places to choose from.
In no particular order let's get this show on the road!
Sea by Thai

This list isn't in any particular order but, if it were, this entry and the next would be contenders for the #1 spot. Sea by Thai opened in January of this year, with the concept "Eat, Drink, Chill Out" under a contemporary relaxing atmosphere. Their customers enjoy "not only authentic Thai food but also a total Thai experience."
A whopping 0.1mi/2min walk from Gather Short Pump
https://www.doordash.com/store/sea-by-thai-glen-allen-241017/
Whole Foods

As previously mentioned, if this list started with the most popular lunch spots, Whole Foods would easily be a #1 contender. And what's not to love? That hot bar's got just about anything you could want, and it's made at that level of quality that has come to be expected from Whole Foods.
A 0.3mi/5 min walk from Gather Short Pump
https://www.wholefoodsmarket.com/stores/shortpump
Burger Bach


"As a Gastro Pub [Gastronomical Public House], Burger Bach stands out from an ordinary pub, bar or 'burger joint'. The gastronomical side emphasizes on better preparation and high quality ingredients. With its origins in Europe, a public house is a gathering place for people to have a drink and socialize."
A 0.1mi/3min walk from Gather Short Pump
https://burgerbachshortpump.mobilebytes.com/
Cava Grill
Think of it as a "Mediterranean Chiptole," Cava Grill is a fast-casual Mediterranean chain with an emphasis on healthy, healthful ingredients at affordable prices.
This 1.5mi/30min walk may better suit your schedule as a 5min drive
https://order.cava.com/stores/63/menu

Chuy's Tex -Mex

The name says it all and Chuy's was the final addition to this list with a recent poll conducted on the #ShortPump Slack channel. The people have spoken!
A 0.1mi/3min walk from Gather Short Pump
https://www.chuys.com/menu