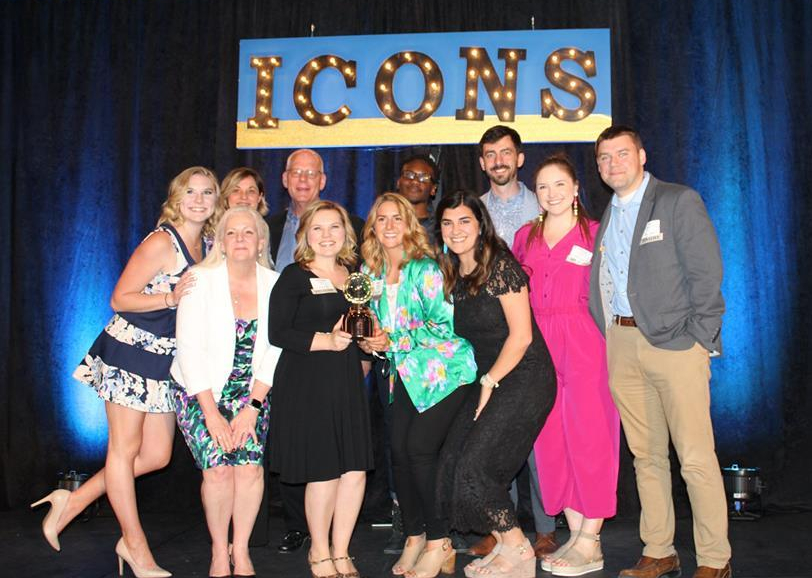 Gather could not be where it is today without all the coworkers at Gather that have been members for throughout the last five years. Each person who has or currently still does cowork from Gather have helped shape the organization and has helped us become who we are today. And it is thanks to you and to them that we had the honor of receiving a special award.
The timeline of winning an award: The anticipation at the ceremony, the moments leading up to the big announcement, the thunderous applause that follows, and how you spend your next morning -- this is the ground we'd like to cover as we run our celebratory lap around Richmond.
That being said, it is with absolute pleasure we share with you the news that on April 11, yesterday evening at the time of writing this blog, Gather won the HYPE Icons Innovation Award!
But let's back up a little bit. What is HYPE? What is the Icons award? From ChamberRVA's page on HYPE:
"Since 2007, HYPE (Helping Young Professionals Engage) has worked to develop talent and strengthen the YP culture in RVA through events and programming designed to help empower and ignite the passions of Richmond's Future Decision Makers. HYPE's goal is to connect and engage YPs to develop individual, business and community success for a vibrant RVA."
Furthermore, the Innovation Award "recognizes a business 2 to 5 years old that has shown amazing growth, innovation and potential. Nominees in this category are evaluated in the following areas:
Evaluation of the innovative nature of the business
Originality of the product or service in the market
Measure of amazing demonstrated growth and potential for growth"
We're so proud to be recognized for the space and the service we offer in Richmond, and we're so proud of our Community Managers and members who make Gather the productive, vibrant workspace that it is. We've seen tremendous growth these past few years and we have two new spaces in development as you read this article. Now how do we celebrate the next morning? With a FLAPJACK FRIDAY, of course!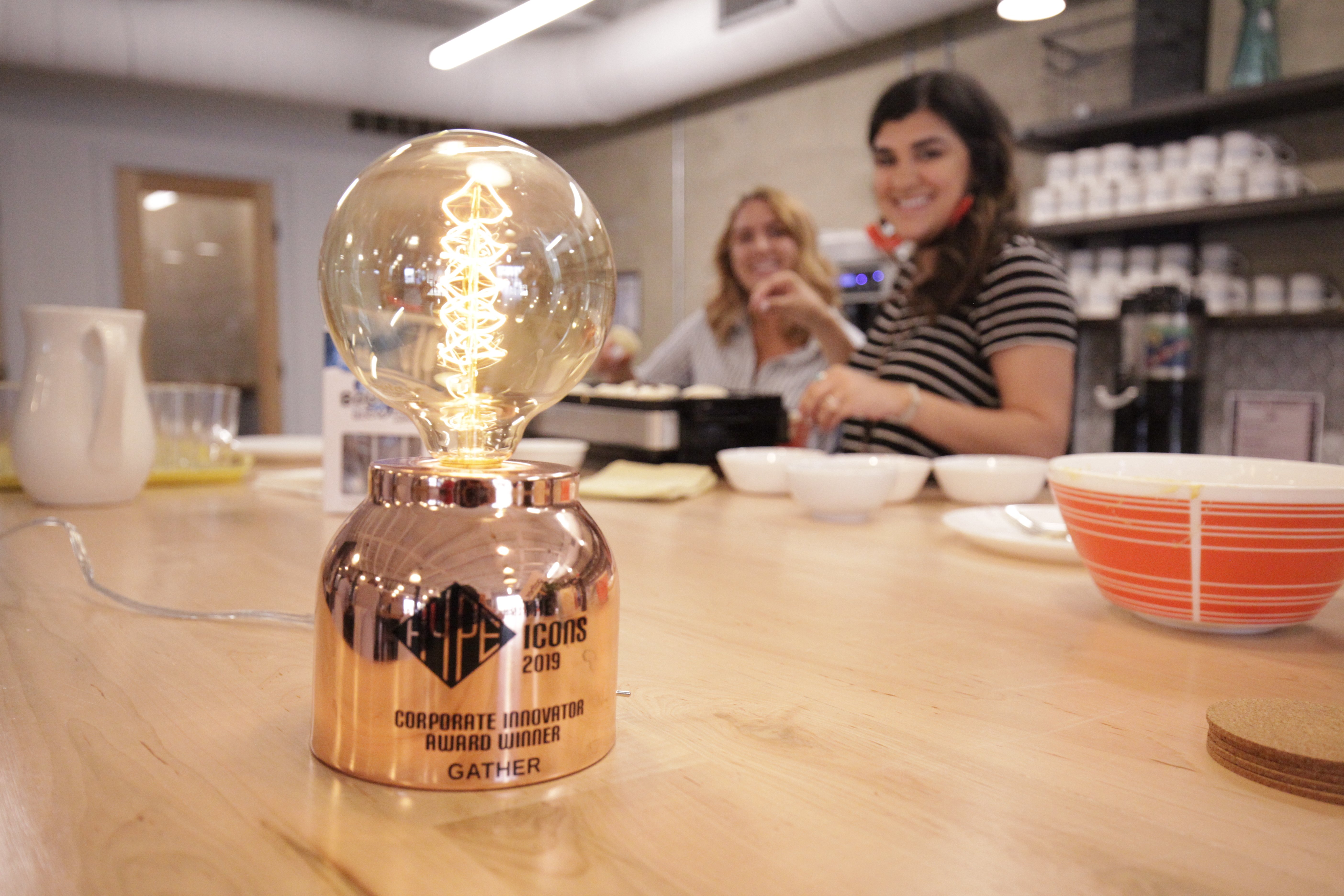 Community Managers Caren Cowley & Edie Bethke whipping up some pancakes (strawberry, blueberry, chocolate chip, and gluten-free!)
If you haven't yet explored the world of coworking; and a productive, innovative workspace with fun community events and even perks like #FlapjackFriday sounds like your kind of place, then get in touch here to get the ball rolling! Thanks for reading!