We love having awesome nonprofits as Coworkers. They do great things for our immediate community and we are proud to be the home of so many great NPOs in RVA. It's a wonderful relationship: we provide them with a top-notch workspace because they are doing top-notch work! A great example of this relationship is VAEEC, and guess what, they're having a party!
The Virginia Energy Efficiency Council is partnering with Richmond Green Drinks this September 20 for a fun happy hour event at Postbellum and, weather permitting, they'll all be mixing and mingling on the venue's rooftop patio bar. Not only will it be a great way to learn more about VAEEC, the voice for the energy efficiency industry in the Commonwealth, it will also be a great way to meet like-minded people and organizations. Furthermore VAEEC will be there promoting their upcoming fall meeting and awards ceremony on Nov. 14. An awards ceremony for which you or your organization might qualify if you're making great strides in energy efficiency.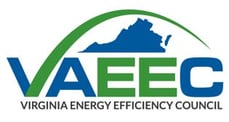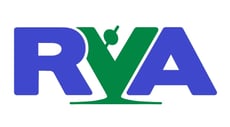 To learn more about VAEEC's goals to promote energy efficiency in VA today and in the future, check this Facebook event link here, click that link and hit that "going" button!
From their about page:
The Virginia Energy Efficiency Council is a 501c3 organization that provides a platform for stakeholder engagement while assessing and supporting programs, innovation, best practices, and policies that advance energy efficiency in Virginia.
Through our programs, member network, and events we:
Engage stakeholders to identify barriers and opportunities to energy efficiency as a resource in Virginia
Develop a strong, fact-based and balanced industry voice before local, state and national policymakers and regulators
Inform our members of events, legislation and regulation at the local, state and national level that affects their businesses
Provide networking, outreach, and business services for our state's energy efficiency industry and the public at large
We'd like to personally thank VAEEC for what they're doing to promote and advance energy efficiency in the Commonwealth, and we'd like to thank you, the reader, for your interest in such incredible organizations that make Gather the place that it is!