Gather is a community workspace on a mission to help members make their businesses better. We understand the importance of membership experience and the quality of our workspace solutions. That's why – with a little bit of help and feedback from our prospective members – we've launched our new self-checkout system online for those eager to start our pay-as-you-go, coworking and mailbox plans.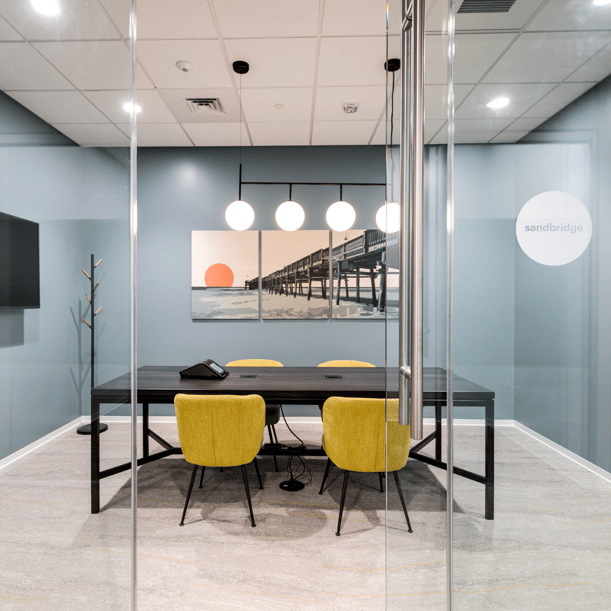 Our self-service registration process allows you to submit your paperwork and select your workspace option with a few steps. Simply select your location and type of plan, and submit your account details to our staff. They will reach out to confirm your request and grant you access to your new membership!

What workspace solutions are available through self-checkout? And, what are the benefits of these solutions?
Gather's new self-checkout system allows you to get started with the following memberships:
Pay-As-You-Go
The Pay-As-You-Go membership provides you the flexibility to take advantage of our coworking spaces, phone booths, daily office rentals, and conference rooms–all possible by using our a la carte menu, while still receiving the discounted member rates. Great for individuals like yourself, who are on-the-go and want the security of a workplace to use throughout your busy schedule, but don't need to use amenities all of the time. Our members who select the pay-as-you-go option gain a new business community who are motivated to grow and thrive, just like you.
Coworking
Not in the market for a private office space but need a workspot away from home? Plug into our coworking membership and have the resources you need to propel your business forward and drive productivity. Secure a Gather coworking membership and gain access to our facilities and coworking benefits across all seven locations. Private phone booths and open spaces are provided, as well as conference rooms and community events.
Mailbox
Our virtual mailbox is a great way to send/receive mail with ease and convenience. We provide you a dedicated mailing address, storage and sorting, and package retrieval.
Why Join Gather?
From startups and small businesses to enterprise teams and entrepreneurs, Gather provides the right space for you to work, grow and flourish. If you are thinking about changing up your workspace environment, it may be time for you to plug into our community and gain new amenities at your fingertips.
At Gather, we believe that your workspace should be about more than just deadlines and coffee. It's about the people and the opportunities that add value. It's about your productivity, your goals, and your future. It's about knowing that you've elevated your business and will do it again. Accomplish your purpose, and fret less about logistics–all while making work life more enjoyable.
Gather has 7 office spaces in Richmond, VA and Hampton Roads, VA. If you aren't ready to proceed to self-checkout for your pay-as-you-go, coworking or mailbox needs, explore our location pages below to learn more about which location best suits you.
Still have more questions? Contact us today.
Prefer to see the space before signing up? Schedule a tour with us.