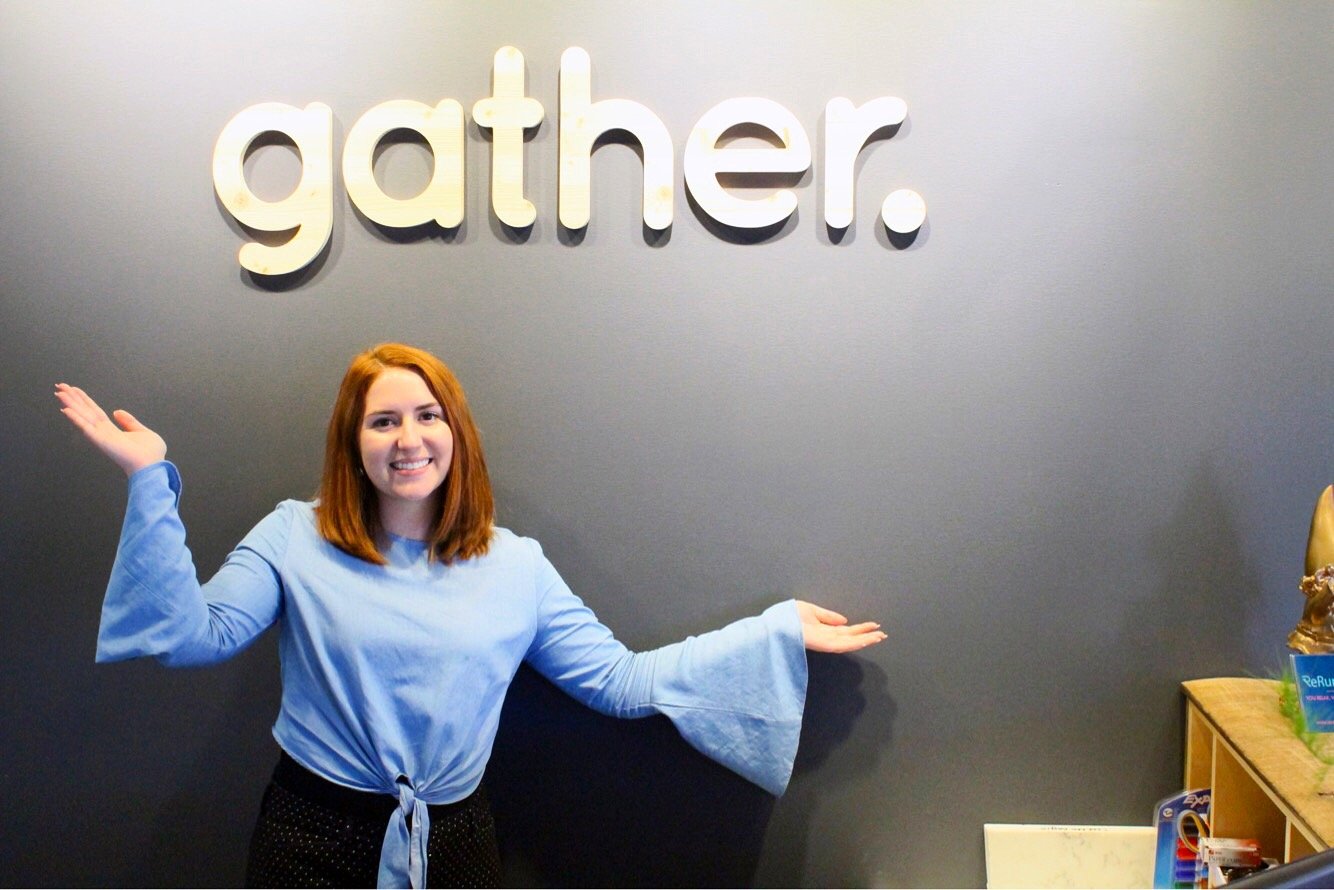 Hey, folks! Get to know our stupendous Scott's Addition Community Manager, Caren! If you've had the pleasure of working out of our Scott's Addition space then you've certainly seen her smiling face and probably even seen her go out of her way to help one of us Coworkers. We're stoked to have her on the team and we've got a quick, fun interview so let's get to it!
How long have you been here?
Almost 5 months!
What is your FAVORITE thing about Gather?
Getting to know people I never would have met otherwise, like if I had a traditional job in a traditional office, where everyone is involved in the same company.
Instead, I get to engage with a variety of people from all walks of life.
Ok, go with your gut on this one, what's the first thing you think of when asked to describe a really good time you've had at Gather, whether on or off the clock.

The first Field Trip Happy Hour at Don't Look Back. It was my first and i didn't know what to expect -- how many people were going to show up, how the dynamics function. You have to put yourself out there and make yourself jump in to the community and they will accept you!
Hypothetical question: you're here at work in Scott's Addition and you are figuratively literally starving to death: where do you go to grab some grub?

Fat Dragon. Their fried mushrooms are so good! And it comes with duck sauce, mm!

Fave neighborhood in Richmond?

Scott's Addition. Because I live close to here, which makes it convenient. And I am a beer drinker, and there are a lot of different breweries in this neighborhood!

Ok, in that case, what's your fave Scott's Addition brewery?

Vasen, I like the outdoor seating area. And they have a beer called the Sugar Bear, it's 12.1% and it'll put ya on your behind. It's really good!
Who would win in a poker game: James Crenshaw or Polly White?

Definitely Polly.
Any question you'd like to ask me?

Caren asked "How did you get involved with Gather?"
Kevin: I would often volunteer with or attend many of the rad community events Prabir Mehta helped organize, and then one day, as a result, we started working together professionally. And I've been with Gather ever since.
Last question: If you were here as a coworker what kind of work do you think you'd be doing?

I hope it would be something creative like some kind of marketing or graphic design.
Awesome, thanks so much Caren for giving us some insight into your world!