Howdy, folks! We're super stoked this month to feature our Community Partners, AdviCoach. AdviCoach is a nationwide network of qualified, passionate coaches who are ready to help you improve your business, and we are excited that the Richmond team calls Gather their home. Not only that, but they are so passionate about Coworking, about Richmond, about Gather, and about your needs that they agreed to be Community Partners. We decided to tap into their years of invaluable experience to ask them a couple of questions, so that we could share their answers with you. We're a family here at Gather, and a big part of the family relationship is learning from one another. Let's Do This!

Gather:

What are some common themes/traits/habits that you've seen in your most successful clients?
Response from AdviCoach member, Michael Smith: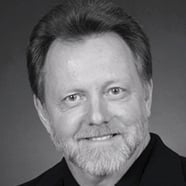 "I'm an executive leadership and business coach, so my focus is on leadership behaviors that deliver those things that people in the workplace need in order to be most effective. My most successful leadership clients are those who have the courage and persistence to make the transition from building a business (it's about them) to building an organization (it's about other people). That transition requires some particular characteristics: clarity around what you stand for and intentionality around living that out; an inspiring vision that connects with people's aspirations, willingness to challenge the conventional way of doing things, a passion around equipping others to succeed, and a habit of recognizing, acknowledging and encouraging those teammates who are working to make the vision a reality. Persistence in improving performance in those areas yields extraordinary results.
Thanks, Michael! What are some proudest "moments" or "client results" from your time with AdviCoach?
"At AdviCoach we tend to measure success based on transformative changes in the lives of business owners. Often we talk about the transformations in businesses that occur after the owner changes - we each have seen clients grow by double digits in revenue, profit and employees (and growing the region's employment is a big deal for us). What really makes us happy (proud) is when growth comes in the form of sustainability, team alignment, quality of processes and systems, and especially, self-managing organizations that free the owner up to lead rather than manage for compliance. This can be a deeply personal business, and one of the more unusual transformative changes in a client's life (proud moments) came when a Leadership engagement led to changed perspective and coaching a client into becoming a better partner, which saved a marriage. That kind of transformation is the real deal in coaching."
Awesome, thanks so much for taking the time to share your wisdom. And thanks for being a part of Gather!