According to a GCUC survey, 84% of coworkers say working in a coworking space makes them more engaged and motivated. And we couldn't agree more! Here at Gather we see the evidence everyday. In fact, we value personal connections and work to know at least one thing about each community member. We are always looking for opportunities to engage, break the ice and build relationships with one another. And we never stop learning and improving. This is what motivates us and our members!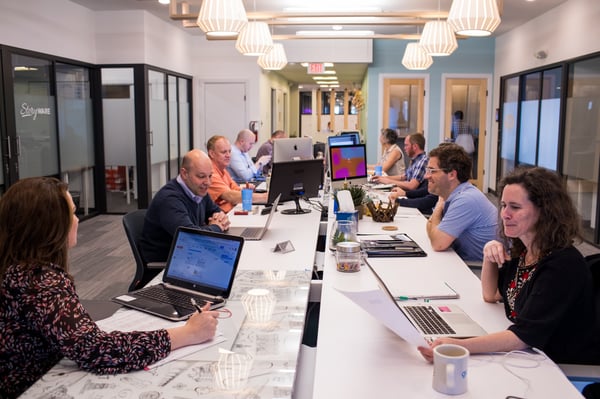 Coworking space, by its very nature, fosters a sense of community and collaboration that working from home or in a traditional office just can't match. It makes sense that when you surround yourself with people who are busy and productive you yourself are motivated to do the same. This just isn't possible when you work from home in your pj's day in day out, right?
At Gather, we make sure you have plenty of opportunities to be motivated! Take for example, our coffee stations. They're the perfect place to bump into another community member and strike up a conversation about new thoughts and ideas. And our Community Managers are pros when it comes to organizing events. Ask any member and they'll tell you how much they look forward to our Food Truck Fridays and Cookie Wednesdays!
A recent study by Ergonomic Trends found that joining a coworking space made 89% of members "happier". Wow! And 83% of respondents said they feel less lonely.
We believe this amazing finding is best explained by the basic human need of feeling a part of something bigger than ourselves. When we feel connected to others and involved we tend to be outward focused and find fulfillment. There is no better place to experience this than at Gather where we believe your work space is more than deadlines and coffee. It's the people, the possibilities.
Being motivated to upgrade your skills is also a benefit of being a member of a coworking space. In that same GCUC survey, 69% of coworking office space members say they have acquired brand new skills and 68% claim they've upgraded theirs. How's that for a perk?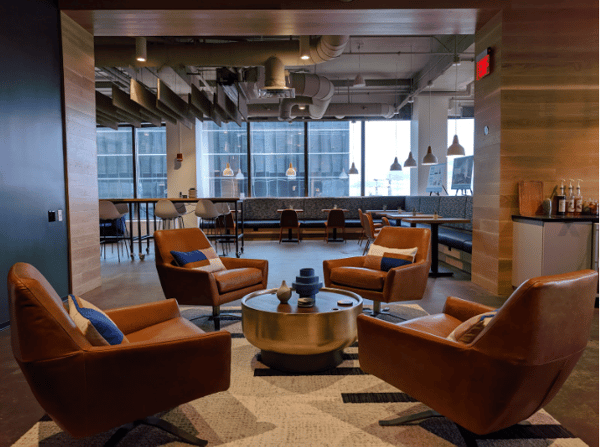 Innovative thinking goes hand in hand with a shared office space. With the right mix of collaborative spaces and areas where more privacy is required, it's a natural environment for problem solving and out-of-the-box thinking. At Gather, our 7 office spaces in Richmond, VA and Hampton Roads, VA offer you the flexibility to work as needed, with private office space, shared office space, coworking space as well as reservable conference rooms and phone booths.
We all want to feel productive and happy, not just sometimes, but everyday. At Gather we strive for a growth mindset, we stay curious and work better, share a love for learning and look forward to challenges. Make Gather your workspace solution!
If you are considering one of our coworking spaces, go ahead and check out our location pages below to learn more about which Gather location best suits you and your business needs!
Prefer to see the space before signing up? Book a tour with us!