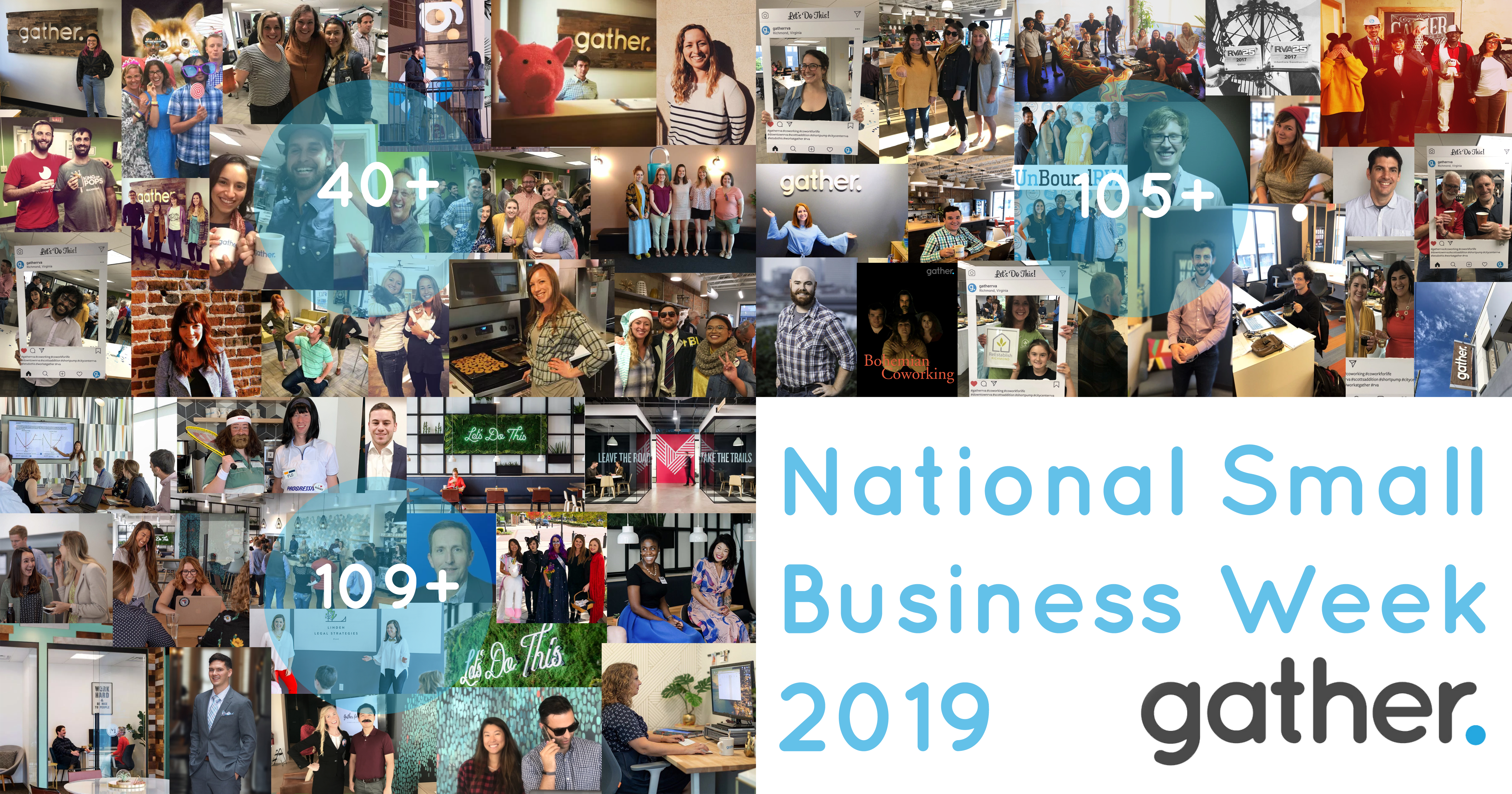 Gather's been going five years strong and we've been home to hundreds of small businesses along the way. And in the spirit of celebration, we're pleased to wish everyone a happy National Small Business Week. But, "What is this Small Business Week?" you might be asking...
Well, according to the U.S. Small Business Administration:
For more than 50 years, the President of the United States has issued a proclamation announcing National Small Business Week, which recognizes the critical contributions of America's entrepreneurs and small business owners.
More than half of Americans either own or work for a small business, and they create about two out of every three new jobs in the U.S. each year.
As part of National Small Business Week, the U.S. Small Business Administration takes the opportunity to highlight the impact of outstanding entrepreneurs, small business owners, and others from all 50 states and U.S. territories. Every day, they're working to grow small businesses, create 21st century jobs, drive innovation, and increase America's global competitiveness.
And we're excited that so many Virginians are contributing to this rich stratum of American innovation, groundbreaking changes, and global competitiveness.
Gather started as a Richmond business; but with two locations in Richmond, one location in Short Pump, and two more locations coming soon to Norfolk and Newport News, Gather is undeniably a Virginia business.
So let's look at the numbers on a state level:
According to the Small Business Administration's profile on the Commonwealth of Virginia,
As of last year in the Commonwealth of Virginia:
Number of small businesses - 706,206
Number of small business employees - 1.5 million
And to zoom in even closer (this is the part we're most excited about),

The number of small businesses we're home to by location:
And if you haven't yet considered joining the Gather family, why not take a tour? Check out https://workatgather.com/tour/ and let us know when you want to come by!