Did you know that having a space Gather could help your company earn Federal Contracting dollars while working in a HUBZone?
When speaking with the founder and President of KCS, AJ Mojaddidi, he shared with us the importance of working in the area and the impact of being a HUBZone certified small Business has on the local community and how he hopes to encourage others to explore earning a HUBZone Small Business Designation.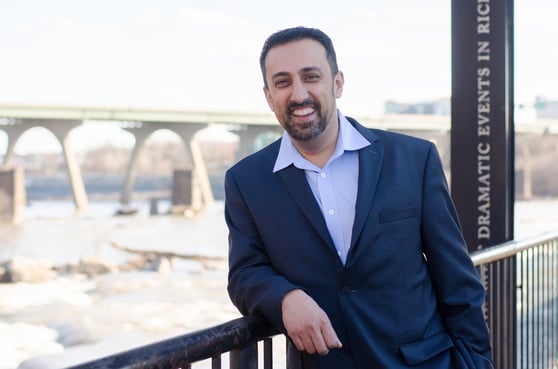 Are you familiar with what a HUBZone designation is and how it impacts the community?
Key Cyber Solutions (KCS) is a Software Development and Cyber Security start-up company that specializes in program management, infrastructure services, cyber security and cloud and managed services. KCS is also a HUBZone Certified Small Business that is headquartered in Gather's Downtown coworking location.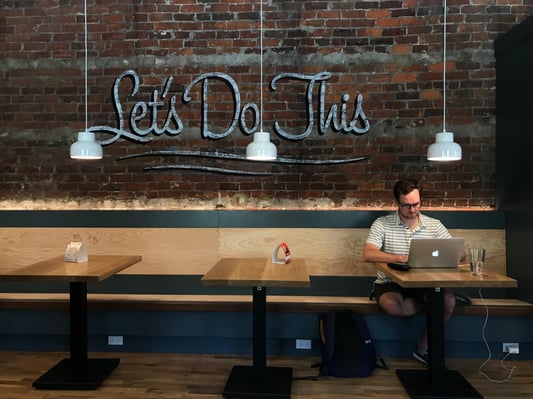 What is a HUBZone?
​​The Historically Underutilized Business Zone (HUBZone) Small Business reauthorization act of 1997 was designed to help small businesses, in urban and rural areas of low to medium household incomes and high unemployment, gain access to Federal procurement opportunities. The goal of the Act is to increase employment opportunities, stimulate capital investment, and empower communities through economic leveraging.
The HUBZone Small Business Designation encourages economic development and creates jobs in those designated communities. It also allows small firms located in those areas to qualify for sole-source and competitive contract awards. The program is managed through the Small Business Administration which determines program eligibility and maintains a listing of qualified HUBZone Small businesses that federal agencies can use to locate vendors.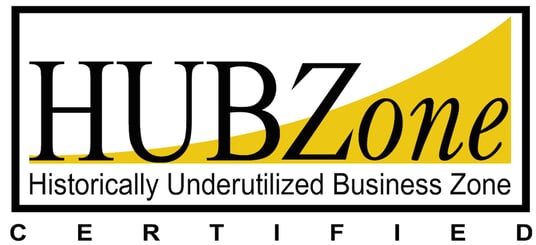 When researching where to start his business, AJ shared that he chose Gather's downtown Richmond location to operate out of, as Gather provided an affordable workspace solution in a central location where growth is expected. "We see the growth opportunities in Richmond. We appreciate the culture and rich History of Metropolitan area and KCS wants to be a part of that growth. With the HUBZone designation, we are able to employ people who live here in the City. Our employees are invested in the growth of the area and are patrons of other local small businesses. The majority of our employees live within a HUBZone."
Why is HUBZone Designation beneficial for businesses and the community?
HUBZone designations attract and help Small Businesses in distressed locations to stimulate economic development and create jobs in those communities. The HUBZone program is the only federal small business program designed specifically to promote business opportunities in distressed communities. Once registered as a HUBZone small business, small firms located in many urban or rural areas are eligible for sole-source and other types of federal contract benefits. Certified companies receive 10% price evaluation preference in full and open contract competitions as well as set aside subcontracting opportunities. AJ explained a benefit of working from Gather Downtown is the close proximity to potential partners who can help their team pursue new contracting opportunities.

"It is because of our HUBZone designation that KCS is able to provide opportunities to local residents who live in and recirculate their dollars within the local economy. I would encourage all organizations currently working from a Gather location within a HUBZone to consider applying for the designation or if a small business is seeking a space, to also consider joining the Downtown or Scott's Addition office. Our goal at KCS is to promote growth and keep dollars within the City limits. A requirement of the HUBZone Program in that 35% of your employees must live within HUBZone limits, and we are proud that we have exceeded that requirement. While working from Gather's co-working space we don't need to look far for potential collaborators and teammates. When we seek partners for opportunities to fill requirement needs, there as several innovative and creative businesses right outside our office doors. The access that Gather provides to other business organizations is invaluable! Once certified, you are on your way to doing business with the federal Government. "
How do you become HUBZone Certified?
The first step is to find out where there are designated HUBZones and establish and office in one of those locations. If you currently share coworking space in Gather Downtown or Scott's Addition, you are in luck because these locations have space available and are in within HUBZone limits. To find other HUBZone locations, go to the SBA HUBZone Map, enter in an address and the map will show if the area is within a qualified HUBZone.
Other major requirements to obtaining the HUBZone certification include:
Being a Small Business that is at least 51% owned by U.S citizens, a Community Development Corporation, an agricultural cooperative, a Native Hawaiian organization or an Indian Tribe and

Having at least 35% of its employees living within a HUBZone.
To obtain a preliminary assessment of whether your company may qualify for a HUBZone designation, a great place to start is the Small Business Association's Certify Website. This resource will ask a few questions about your business and provide an assessment of your eligibility for HUBZone and other Small Business programs. After completing the initial assessment, more detailed steps to get HUBZone certified can be found online at the Small Business Administration HUBZone page. In the case of KCS, AJ hired the services of Cloveer, a 3rd party consulting firm that was invaluable in assisting them with obtaining their certification.
We appreciate KCS for sharing how coworking at Gather has helped them to grow their business. If you would like to know more about KCS and how being a HUBZone Small business has impacted their growth, please visit www.keycybersolutions.com or send them an email at info@keycybersolutions.com. Tell them that Gather sent you!
To learn more about available office space in one of Gather's HUBZone locations please contact a Gather Community Manager. We are happy to your answer your questions and help get you started with the space you need.
Cheers!