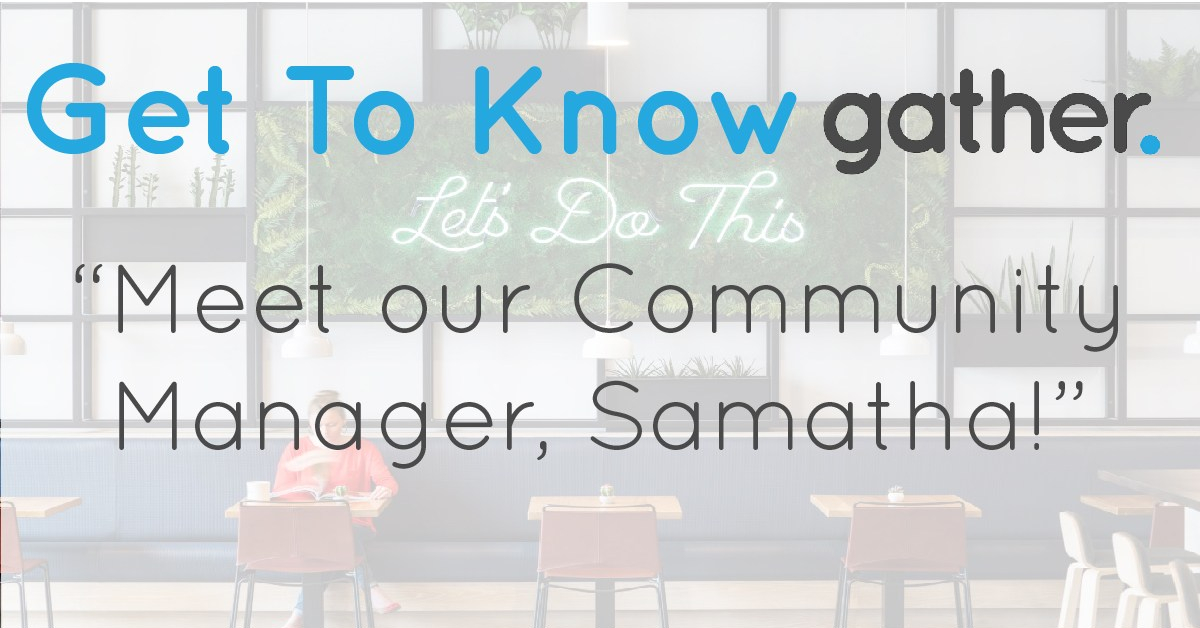 Hey, folks! We're with our Community Manager Samantha Ramos. Samantha works at the Downtown location and will soon be managing the City Center location when that opens in June! Let's dive in, shall we?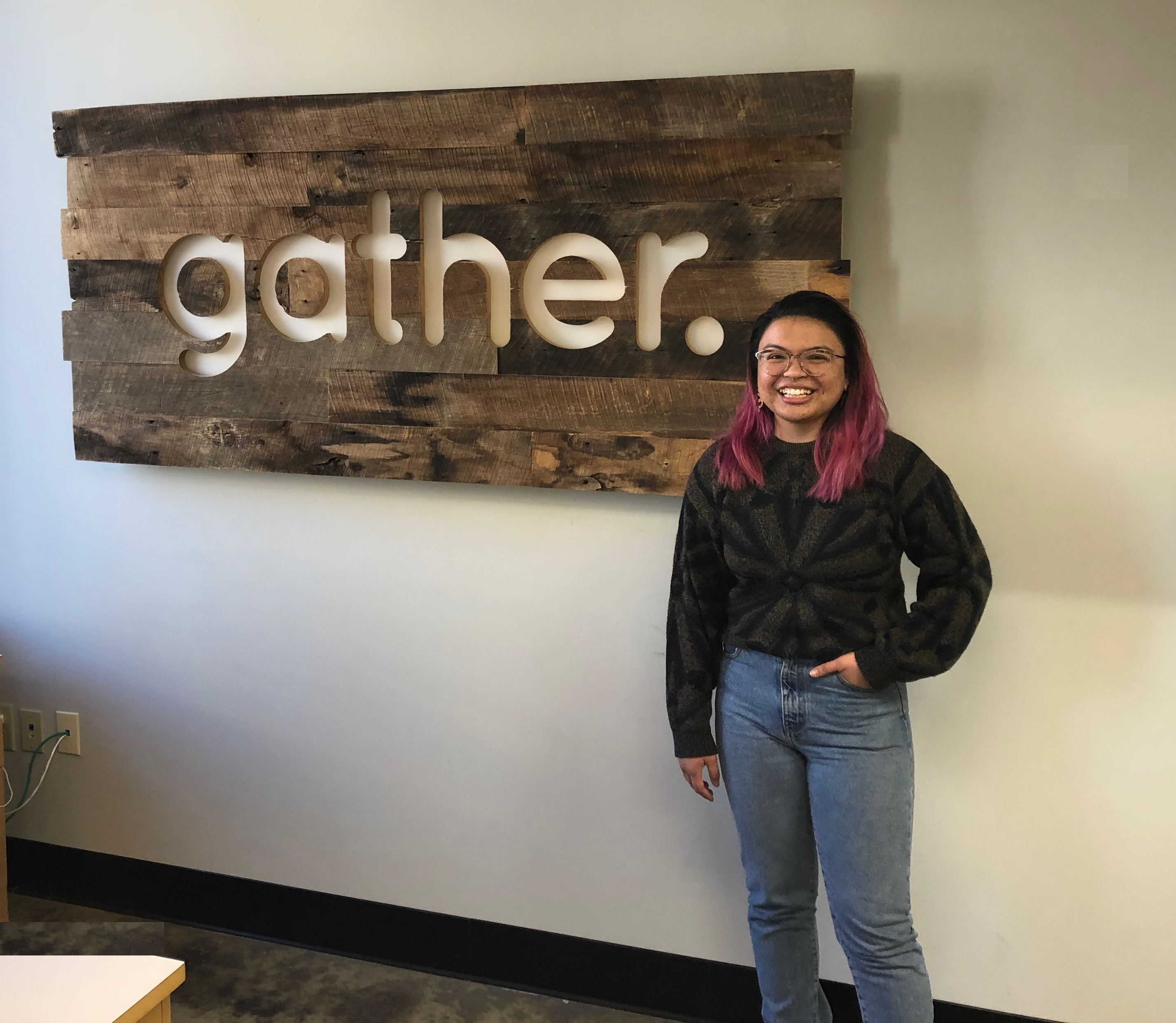 Hi, Samantha! It's been wonderful having you as a Community Manager with Gather… for how long now?
Since July 2018. Just a little over six months now!
And tell us a little about yourself -- what do you think it is that attracted you to working at a Coworking space?
So I spent a lot of time before working at Gather on community engagement events and projects, and lending a hand to small local businesses in Richmond. So I did programs like Rebelle Con and TedxRVA and The Richmond International Film and Music Festival. Those were bigger projects, but when I wasn't working on those I was lending a hand with a lot of different volunteer opportunities with organizations that needed willing-to-do-it-all folks such as Podium Foundation, Richmond Folk Festival, and the Forever Summer Festival. Because I was really involved with small businesses and organizations that were already involved with Gather in some way, It just made sense for me to bring [Coworking] into my professional life. I already had a relationship with some Coworkers who worked at Gather, and they vouched for the space, so it was a good fit from there!
And we're stoked to have you on the team! All of our Gather locations are so different, each is unique to itself. What do you think is something about the Downtown location that separates it from the pack?
Even though there's a smaller population of Coworkers here, there's something about literally knowing every person's name and every person's face in this smaller community. I feel like even though we have a smaller space, there's just something about the homey feeling about the community here and knowing that feeling will transfer to the new growing location. We're small, but we're mighty!
And speaking of different locations, you'll be helping run the new City Center location this summer! What do you think is something about that new location that most excites you?
Considering my background in community engagement and community events, I think it's going to be another great hub and center for community in Richmond. I think it's going to be a really good mix of folks who want to make a difference in Richmond and folks who are running their own businesses, or both, happening in one space. There's some sort of life and movement happening in downtown Richmond that City Center should be able to really showcase.
If I were to meet somebody here for a 12 o'clock meeting and we were both dying for some lunch, where would you suggest we go?
Definitely Pops Market. They make their own bread, the caprese sandwich is FANTASTIC when they bring it back when the tomatoes are in season. They make their own pasta! *pounds on table emphasizing the pasta* It's the perfect spot for the casual but not-so casual, all at the same time.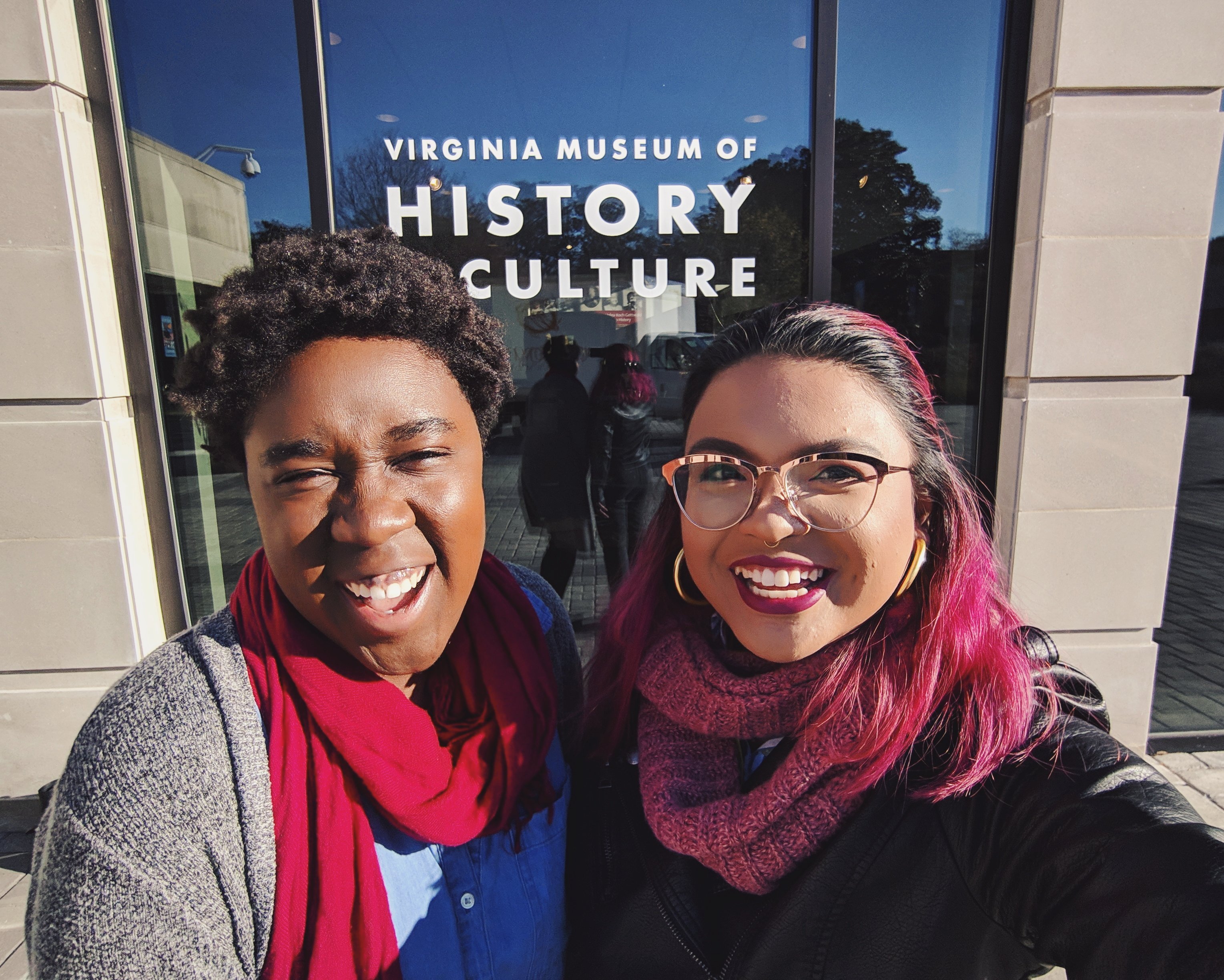 Ok. now here's the real tough question. Let's suppose you're going to put on a play or musical. And you have to use Gather staff or Coworkers. Who would you choose for your lead roles and why?
So this is probably really weird, but my brain immediately thinks of Gather as a giant ship. James Crenshaw is definitely the captain with Jon Greenhill as his second-in-command. Ryan Holloway and Mac (Michael Macaroni) are two of the crew members who are super-hype all the time and keep the whole ship in good spirits. The whole renewable energy crew working here at our Downtown location would definitely be in charge of navigation-- they would be working behind the scenes and Gather wouldn't be the same without them. You and Prabir would definitely be in charge of making the flags that grab everyone's attention!
But the plot twist is, Jon Greenhill and Christy Hall [Short Pump's Community Managers] are lowkey spies and have their own rival ship. *laughs*
Ha, the sound and intrigue of this play sounds awesome! Ok, last question: If you were working here as a Coworker instead of as one of our awesome Community Managers, what kind of field do you think you'd be working in?
I would definitely either be doing something in consulting or social media and marketing management, or creative advertising, or event planning...I have so many things I still want to do! Any work that I could do that benefits businesses or organizations that use their skills and talents toward making real change in the community/world is where I'll always want to be.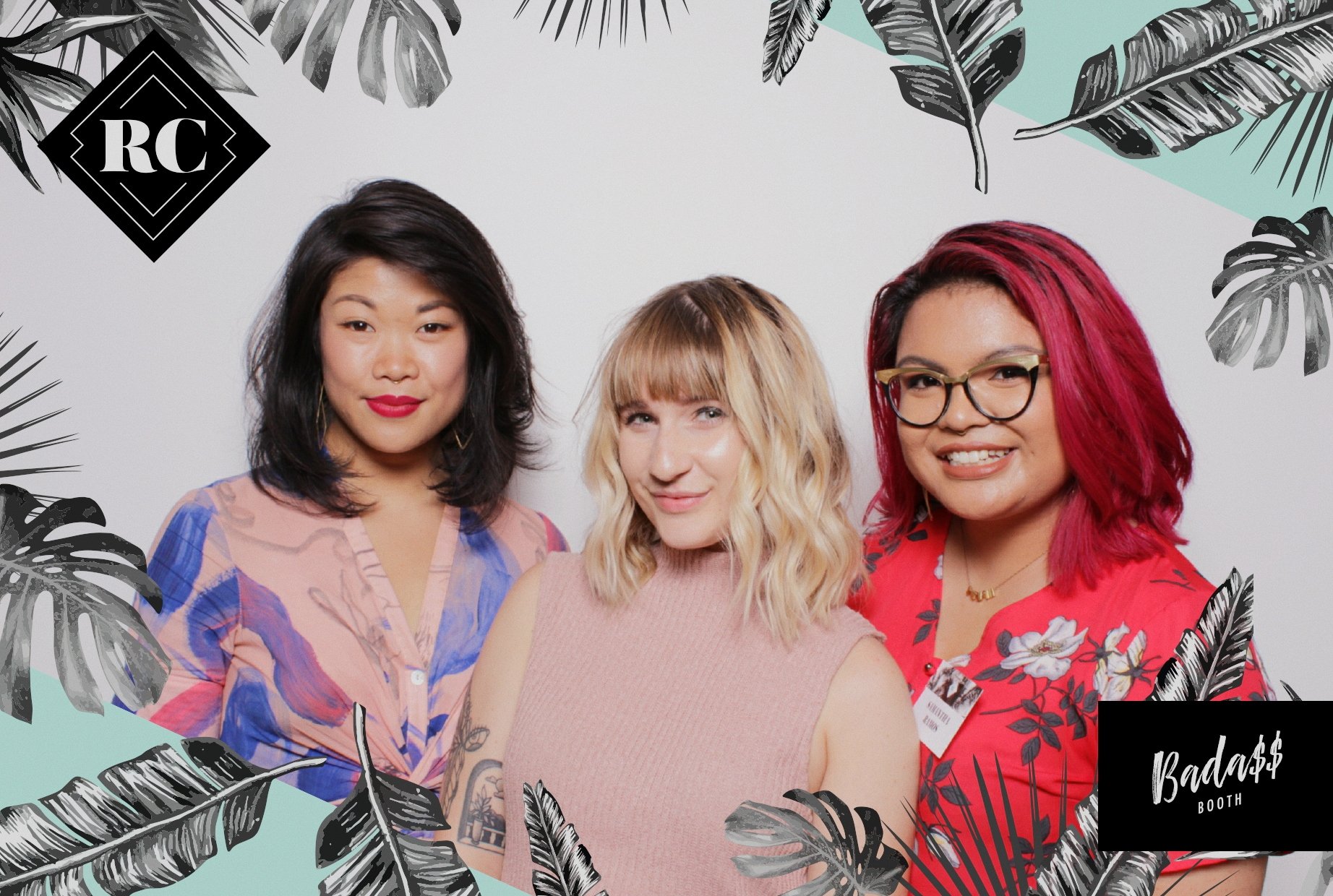 Wait! One more bonus question, this question seems to be an important reflection of who you are: Working here as a Community Manager how are you currently integrating your passion for community projects into the job?
Now that I work at Gather I definitely have a lot more energy spent within my 9-5 than usual. When I'm not here I try to remain really engaged within my community work. I still offer up my skills toward small businesses and organizations that are looking for folks like me who are, in a way, jack-of-all-trades people. So I'll work with people like Handmade in RVA, who try to create markets and spaces that are all-inclusive, and give a platform to small businesses and organizations that wouldn't have as big of a voice on their own. I also do freelance work for local photographers who work on photography of non-traditional couples -- queer couples, couples of color, etc. I'm also working freelance for an organization that creates safe spaces for survivors of sexual assault. I try to remain really involved in causes that are really personal to me, that I feel passionate about-- using whatever time I have available when I'm not here working as a Community Manager at Gather!
Samantha thank you so much for taking the time to sit down with us!