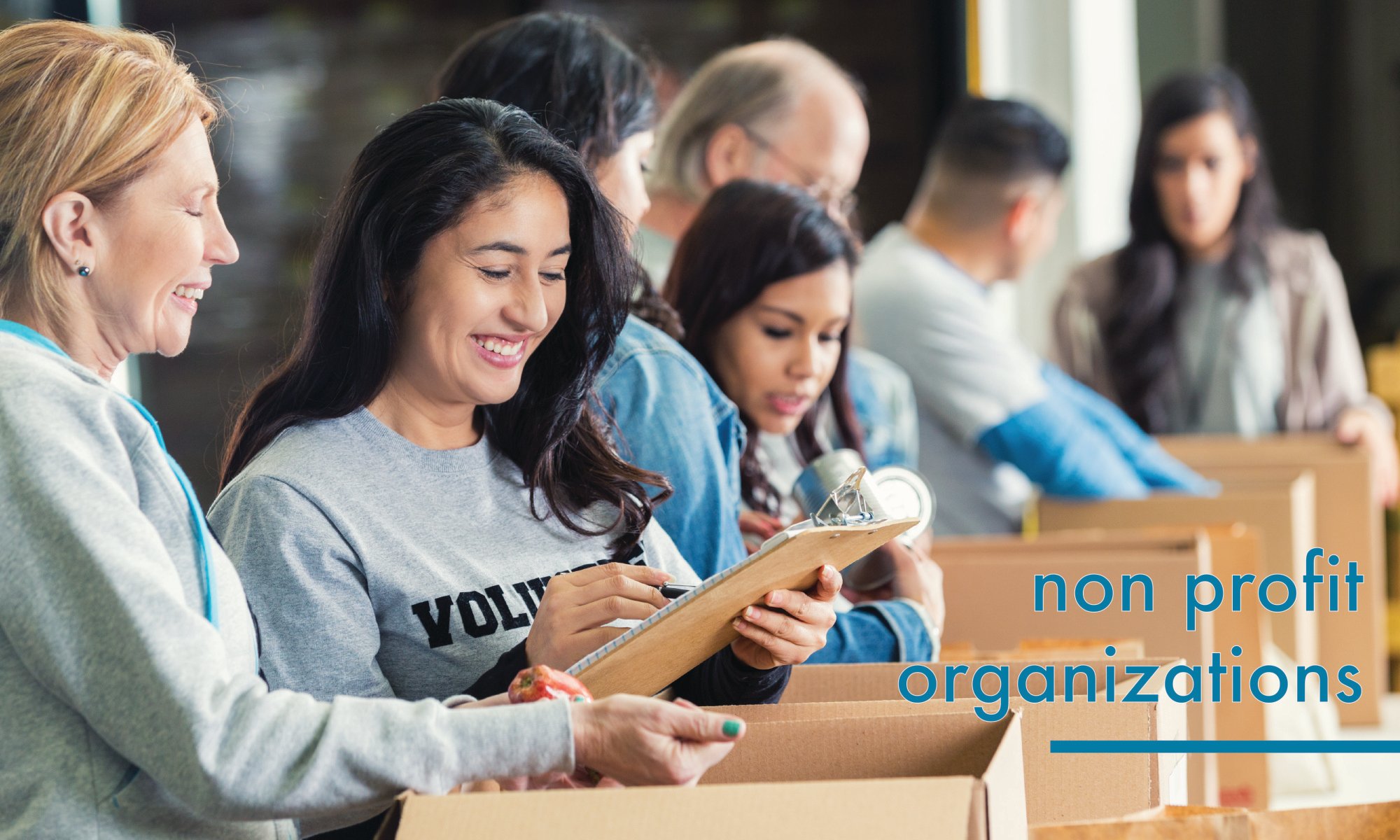 Howdy, folks! It's important to take the time to shine some light on the movers and shakers in your community. At times they can be too busy following their mission and bettering the world around them, to take the time to make you aware of who they are and what they're doing to give our children a better tomorrow. Let's take the time to learn about just a few, shall we? These four organizations work out of a few of our Richmond coworking spaces, and we're so stoked they agreed to be a part of today's blog!
To start things out we're going to hear from UnBound RVA. They are an organization that connects high potential individuals from low-income communities to the resources, training, and the support needed to successfully launch, own, and operate new businesses.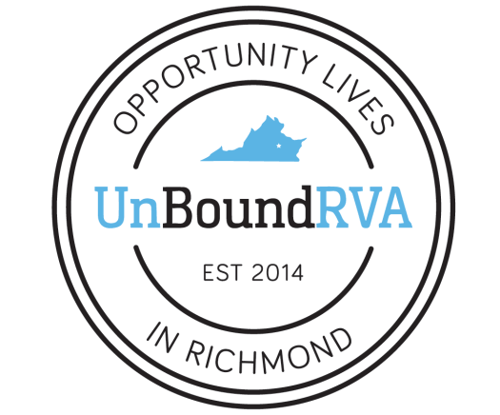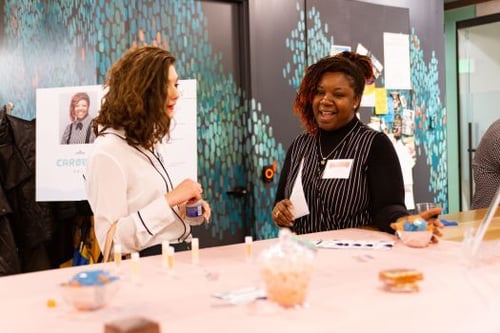 Who are you?
We are UnBoundRVA

What is your mission?
We impact all of Richmond by empowering talented individuals from low-income communities with a path to entrepreneurship.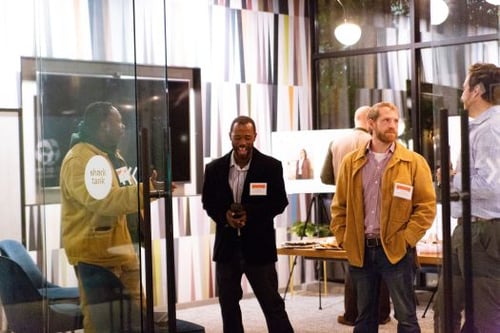 What do you have coming up?
We are working with a select few from Class 5 to get their business plans finalized and their loans approved!

Why do you like calling Gather your home?
Gather is wonderful not only because it provides a comfortable, engaging place to work but also because of the diversity of expertise walking around here every day. It's so easy to connect with people in different industries and pass those connections on to our business owners.
---
Next up is ReEstablish Richmond! ReR is a local nonprofit that empowers refugees to rebuild their networks and achieve self-sufficiency in the United States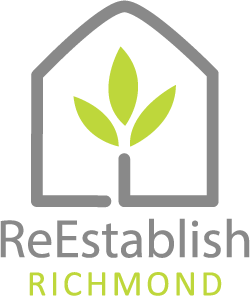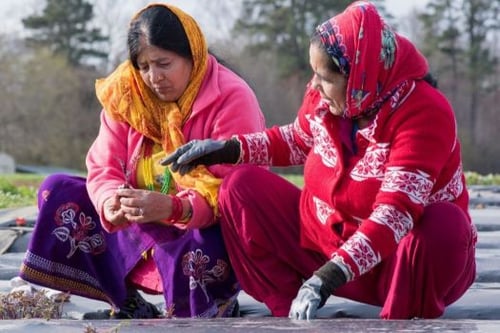 Who are you?
ReEstablish Richmond is a local nonprofit that helps help our newest neighbors rebuild their networks when they resettle in Richmond.

What is your mission?
ReR helps refugee communities establish roots, build community, and become self-sufficient.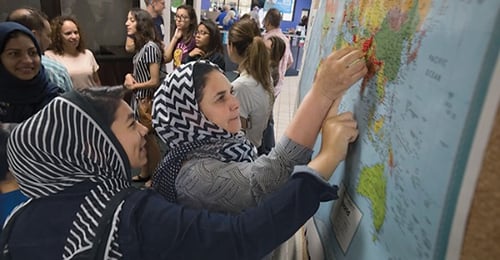 What do you have coming up?
We have two events coming up- one that is for the communities that we serve, and one is for the larger RVA community.

For the communities that we serve:
Each year on World Refugee Day people around the globe acknowledge the particular experiences of refugee communities. Several diverse communities of resettled people now call Richmond, Virginia, home – and we believe in welcoming them through various programming that helps them establish roots, build community, and become self-sufficient.

With our mission in mind, we host an annual World Refugee Day Resource Fair full of food, fun, entertainment, and community resources for refugees and immigrants in Richmond. In 2018, 659 refugee and immigrants,140 volunteers, and 41 vendors gathered together at the resource fair. We currently need volunteers interested in providing transportation for the event and donating car seats and books. For more information, visit World Refugee Day 2019.

For our volunteers and advocates:
Join us as we break bread with our neighbors and learn more about the cultural wealth of resettled communities that call Richmond, Virginia home. Our first event in the Breaking Bread Series is a night of dinner drinks, and conversation featuring a tasting menu prepared by local Afghan chefs.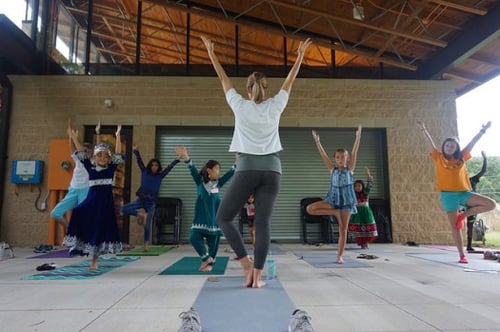 Why do you like calling Gather your home?
We are grateful for our co-working space at Gather in Scott's Addition. It provides a space for ReR staff to plan for programs and services in the communities where our clients live, allowing us to remain flexible and accessible!
---
Next up is The Literacy Lab! The Literacy Lab is a non-profit organization that aims to improve students' reading skills by engaging students and combining instruction in phonics, fluency, and comprehension.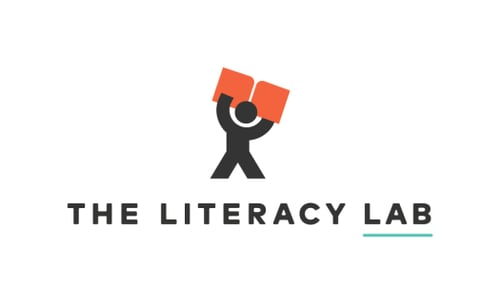 Who are you?
The Literacy Lab was co-founded by Co-Executive Directors Tom Dillon and Ashley Johnson in 2009 in response to the challenges that Ashley saw in her own classroom as a high school special education teacher for District of Columbia Public Schools. In 2012 The Literacy Lab was selected as a national replication partner for the Reading Corps model. Through this partnership, The Literacy Lab has dramatically increased its reach by implementing a sustainable, research- and evidence-based early literacy intervention model in partnership with school districts.

The Literacy Lab can be found in five states (Virginia, Maryland, Missouri, Wisconsin, Massachusetts), and D.C. The Literacy Lab came to the Greater Richmond area in 2016. We partner with schools in Richmond, Henrico, Petersburg, Hopewell, Newport News, and Hampton.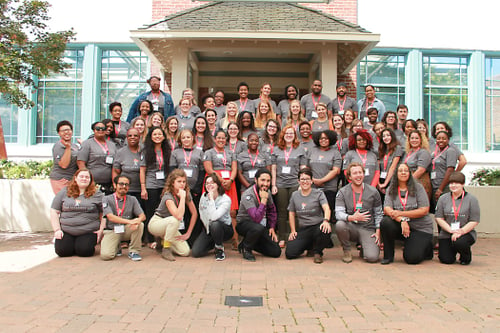 What is your mission?
The Literacy Lab's mission is to provide low-income children with individualized reading instruction to improve their literacy skills, leading to greater success in school and increased opportunities in life.

What do you have coming up?
This summer we are planning several alumni and tutor service events. We are also preparing for our annual training institute to prepare our tutors for their upcoming service year. Our institute will train tutors on research-based interventions, behavior management, and Diversity, Equity, and Inclusion.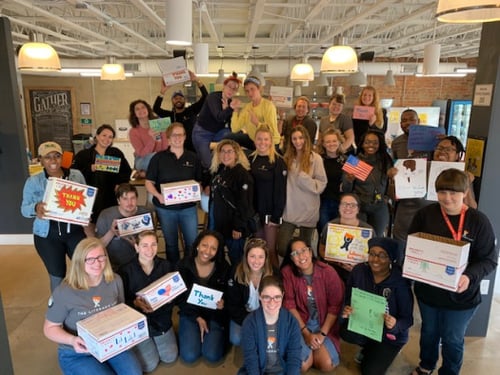 Why do you like calling Gather your home?
We like calling the Gather home because of the collaborative, community vibe. We love the space, meeting rooms, and the weekly cookie hour (shout out to the molasses cookies!).
---
Thanks so much! Rounding out the list for today's blog, we have Virginia Energy Efficiency Council. VAEEC is working to assess and support programs, innovation, best practices and policies that grow Virginia's energy efficiency industry while providing a forum for stakeholder interaction.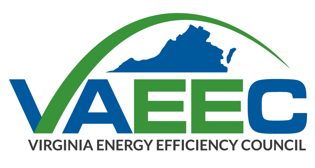 Who are you?
The Virginia Energy Efficiency Council (VAEEC), a 501(c)3 nonprofit. Our staff is Chelsea Harnish, Executive Director; Jessica Greene, Outreach Director; Rebecca Hui, Administrative Assistant; and Benjamin Harrell, Communications Assistant.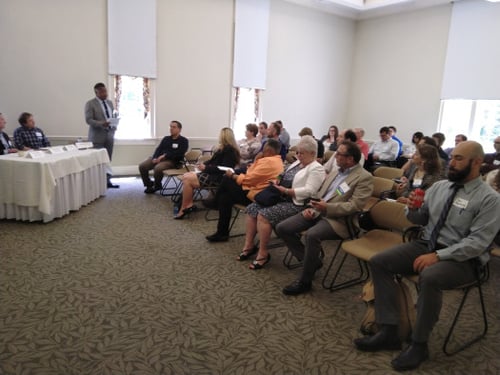 What is your mission?
VAEEC serves as the voice of the energy efficiency industry in Virginia. Our main goal is to ensure energy efficiency is recognized as integral to Virginia's economy and clean energy future.

What do you have coming up?
We are co-hosting the inaugural VA Clean Energy Summit September 17th-18th at the Richmond Convention Center, and are holding our biannual Fall Forum November 14th at the University of Richmond. Make sure to sign up for our newsletter to learn more about networking events and other upcoming opportunities.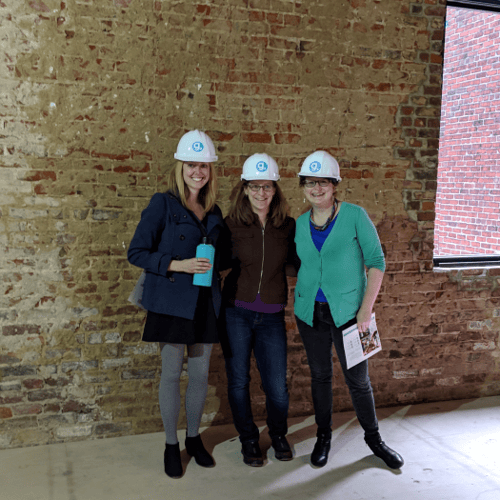 Why do you like calling Gather your home?
The Downtown location is home to several other clean energy organizations, making it really easy for us to collaborate with other people in the field. The community managers are also wonderful, and we all love salad club!
---
Awesome! Thank you so much to the nonprofits who call Gather their home, thank you for what you do, and thank you, dear reader, for taking the time to brush up on some of the myriad organizations working out of our coworking spaces.