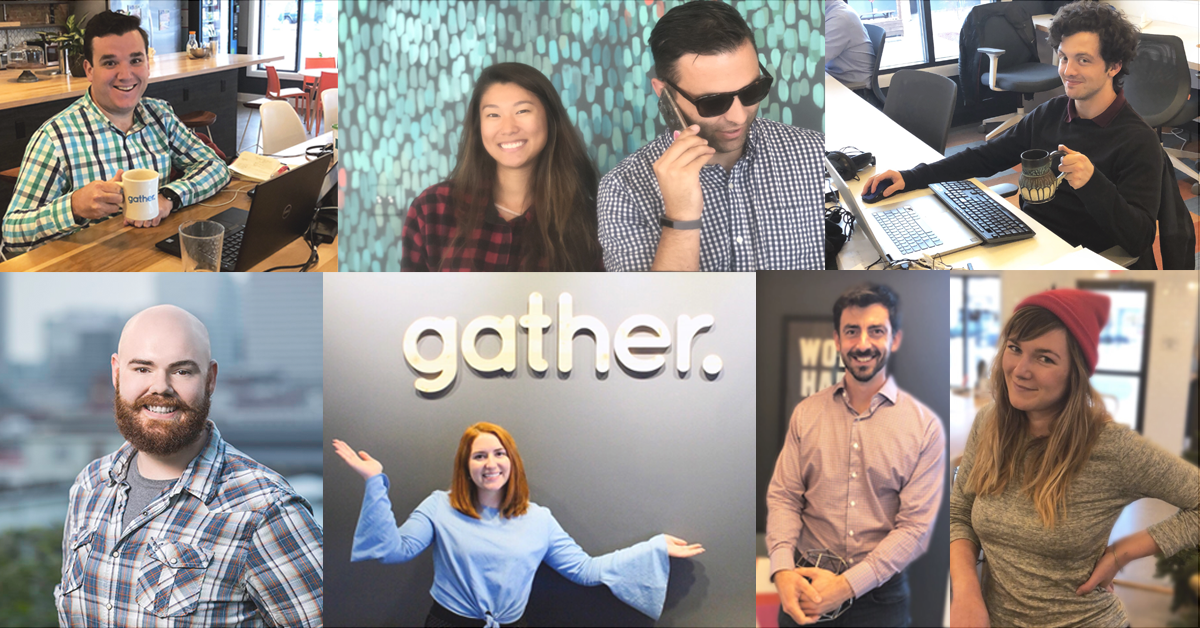 Howdy, folks! We're about to wrap up 2018 and wanted to share with you some of our Coworkers' (and Gather staff's!) 2018 highlights. We've got winners of Ugly Christmas Sweater Contests, we've got folks who have helped open up new restaurants and cideries, we've got folks who have made strides toward their fitness goals and we've got Gather staff who have been so proud to work with y'all all year-long. 2018 was great, 2019: Let's Do This!
Evan Hilton - Splash 4 Partners
Nathan Purcell & Lisa Min - The Rawr Agency
Caren Cowley - Gather
Angelica McIntosh - Key Personnel, Inc.
Kevin Clay - Big Spoon Co.
Ryan Holloway - PriceWaterhouseCoopers
EmmaLee Gough - Gather
Robin Green
James Crenshaw - Gather