🌈Happy LBGTQ Pride Month!🌈
Introducing Kevin Clay!

This week we chatted with Big Spoon Co & GayRVA.com founder, Kevin Clay. Not only is Kevin a delight to have working around our Scott's Addition location, he's also an important contributor to Richmond's commerce -- having founded the Richmond LGBTQ Chamber of Commerce and managing OutRVA for Richmond Region Tourism!

Let's get the simple stuff out of the way: who are you and how long have you been around Gather?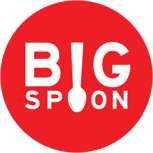 I started working at Gather in March 2018. I grew up in Richmond and I'm mind blown when I think about how much our city has transformed over the past 10, even 5 years. I have over 15 years of experience working in restaurants, managing coffee shops, and bartending.
This, combined with my Mass Communications degree, running my own publication, and working in government affairs, led me to start Big Spoon Co.

I have also done a lot of advocacy work within the LGBTQ community. I founded GayRVA.com, which at the time was the only online publication dedicated to LGBTQ news in Virginia. I also founded the Richmond LGBTQ Chamber and just rejoined the board in December. Currently, as part of my agency work, I help manage OutRVA for Richmond Region Tourism. The campaign has been around for 10 years and showcases Richmond as an inclusive and affirming destination for LGBTQ tourists.

Awesome! Next up: what's your company and what do you love about what you do?
Big Spoon Co. is a marketing and PR agency for food and beverage brands. I help restaurants, distilleries, breweries and others build strategies to grow their business, social media fanbase, and community partnerships. I'm passionate about hospitality because can create opportunity for anyone. You hear so many stories of folks starting out as dishwashers and eventually becoming chef/owners. I don't know many industries like that.

Tell us a little about this year's Pride Crawl in Scott's Addition and what folks could expect and why it's such an awesome event for Richmond to have!
While June is National Pride Month, Virginia Pridefest is in September. I created the Pride Crawl last year working closely with the Scott's Addition Beverage District to kickoff Virginia Pride Week. This year's event is Saturday, September 21 and we've added a Pride Market featuring LGBTQ-owned and allied businesses at Blue Bee Cider. You'll see Scott's Addition adorned with rainbow flags and can imbibe in Pride-themed brews and cocktails.
"The most rewarding part of the event was feedback we received from an older gay couple who never thought the breweries would have been so welcoming. That's the environment we work hard

to create and I think it speaks to the Richmond we live in today."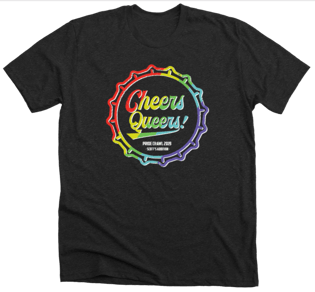 Click here to snag a Pride Crawl shirt ahead of schedule, all proceeds go to VA Pride!
Stay up-to-date on the upcoming Pride Crawl, check OutRVA!
Thanks so much for joining us, Kevin! We'll see you in Scott's Addition on September 21 for Virginia Pridefest's Pride Crawl!
We'll leave you, dear readers, with a picture of Kevin Clay hard at work.
Cheers!