At Gather we value personal connections and work to know at least one thing about each community member. Now it's your chance to learn more about one member in particular: Brian Barry, President of F. Curtis Barry & Company.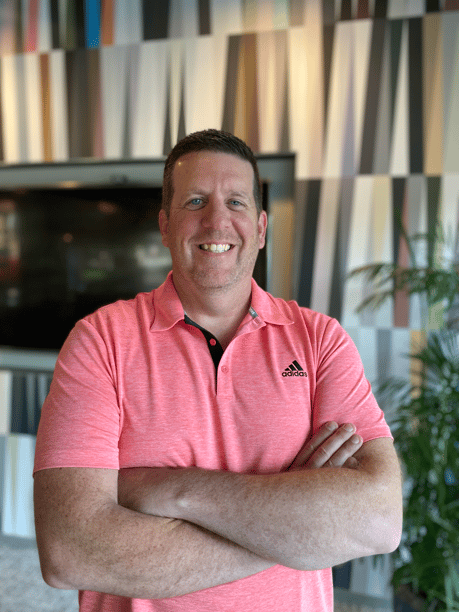 We sat down recently with Brian and chatted about his business, his Gather experience, and even asked him a very personal question! You'll just have to read on to find out what that question was.
Q. How long have you been a member of Gather for?
A. Since February 1, 2022.
Q. What does F. Curtis Barry & Company do?
A. We help retail and e-commerce companies to solve distribution and supply chain problems. This includes designing warehouses and distribution centers and we have written over 600 articles in different publications. My father started the company in 1985 and I started working with him in 1995, and later bought the business from him in 2017. Our clients include Brooks Brothers, Elf Cosmetics, Stihl Power Tools, and Virginia ABC.
Q. If you had to describe your experience here at Gather to someone unfamiliar with us, what would you say?
A. Gather has some of the greatest Community Managers of all time, a great atmosphere, and I'm able to network with people that I wouldn't normally.
Q. How do you envision your business growing?
A. We are growing more because we are designing distribution centers with more robotics and automation. We design and recommend automated systems to clients.
Q. What do you value most within our coworking space at Gather?
A. The people and the close proximity! Rick Whittington of Whittington Consulting is our marketing strategist, and he actually works one hall away from us. This makes it easy for us to talk through our marketing strategy.
Q. Is there an amenity here at Gather that your business enjoys the most? It can be more than one, by the way!
A. Happy Hour is a great way to network. The conference rooms are nice because I can bring guests somewhere besides our private office. I like the wellness room, never been in there but it's nice.
Q. If you could be a fruit, which fruit would you be?
A. A mango because they are so good!
We appreciate the time Brian spent with us and his candid answers to even our most curious question!
At Gather we like to say it's the people – and how we connect – that make your business better.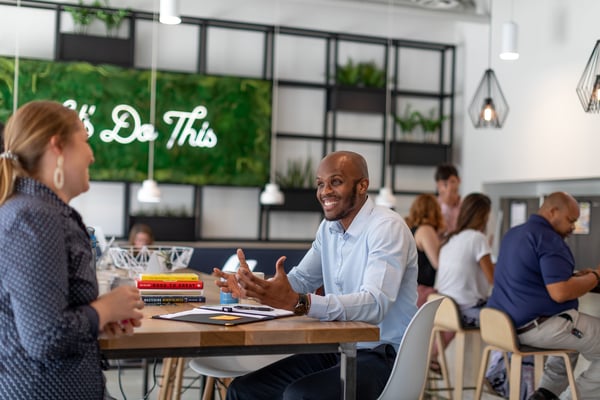 Coworking at Gather
As a Gather coworking member, you have access to copiers, printers, scanners, and fax machines. No more running to the neighborhood print shop. Notary services are also available.
Our creative environment fuels productivity. Gather members are a diverse group of like minded individuals from a wide variety of industries. Our communities provide opportunities for collaboration and connection—coffee shops don't!
And when it comes to our coffee—it's freshly ground and local. We have nitro cold brew to get you going! And fresh fruit water to keep you hydrated. With beer on tap daily after 4PM, happy hours, networking events, and field trips, Gather members are never bored.
Get ready to bolster productivity and manifest greatness!
To find out if coworking space is right for you, book a tour today at one of our Gather locations in the Richmond and Hampton Roads area.