We're so excited to be launching our member spotlight blog series, featuring some of our awesome members in the Gather community! They're everything to us and we love having the opportunity to share their stories, life successes, and testimonials for choosing Gather.
Our first member blog at our Newport News location will highlight Armaloo, an advertising agency lead by Josh and Susan Fowler. In 2006, Josh married the love of his life and future business partner, Susan. They're now parents to five amazing kids, all while running their full service advertising agency.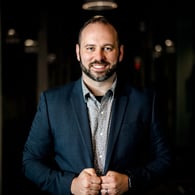 Josh Fowler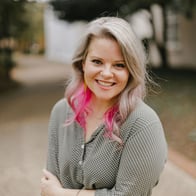 Susan Fowler
In April 2019, Armaloo opened its doors of their first office in Hampton, Virginia in. By 2020, they opted for their second location–deciding on Gather Newport News!
The team at Armaloo is creative and obsesses over achieving the best outcome for each of their clients. They realize that advertising is never 'one-size-fits-all', priding themselves on their ability to tell each client's story in unique and unforgettable ways. Armaloo constantly seeks out new methods for maximizing their clients' success while striving to create the best place to work in Hampton Roads.
With a great location surrounded by local restaurants, coffee shops, and popular attractions, Gather Newport News is a great fit for Armaloo! Gather's upbeat, friendly staff and accommodating atmosphere equips the team with everything they need–even weekly 'Cookie Hour', local coffee, and other amenities! From private office spaces to conference rooms and large communal areas, Gather provides a pleasant environment for Armaloo and is the perfect place for teamwork–and even sometimes a great backdrop for photoshoots!
Gather Newport News fuels Josh's mission of building excellent company culture and creating the best place to work in Hampton Roads!
We love to support our members and local community–check out Armaloo's website and discover more about their mission and services!